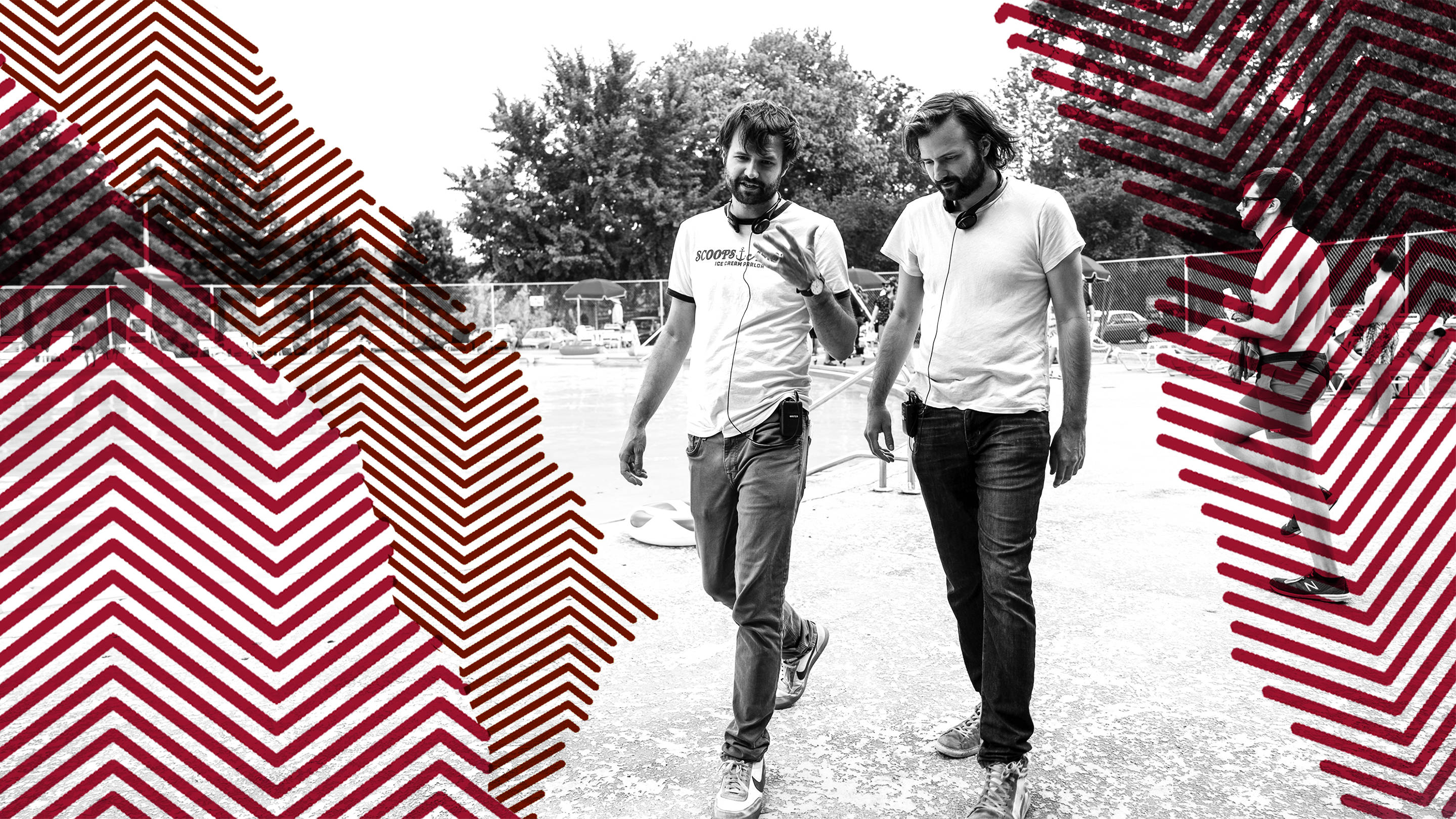 What the Abortion Ban Means for the Hollywood of the South
Written by Madeleine Deliee

Published on

May 28, 2019
Jenny has lived and worked in the Atlanta area her entire life. Formerly a police officer, she's worked production security for the past five years—and she's mad as hell about proposed boycotting. She hates Georgia's new "heartbeat bill," the state's version of extreme anti-abortion legislation, and thinks it's a travesty against women's rights. "I believe in choice," she says. "Government shouldn't be legislating to dictate medical procedures that should be left between a woman, her doctor and her family." But she doesn't see boycotting as the way to protest.

"It won't work here because Georgia will not and does not care if they lose money from the film industry or any other business or corporation based in Georgia," she says. If they did care, they would have expanded Medicaid and embraced Obamacare, and accepted the economic stimulus during the recession. We lost hundreds of billions of dollars because our state wanted to sabotage the success of President Obama [...] It's about power, it's about subjugating women to that power, and it's about [showing] Trump how far they are in the tank for him."

Jenny sees the boycott as a gesture that's going to affect the people who most need the film industry's protection, a "hashtag train" that won't motivate any real change. Hollywood pushed back almost immediately after Georgia passed its new "heartbeat" legislation, introducing extreme restrictions on abortion. Alyssa Milano produced a declaration signed by more than 100 artists, announcing their resolve to not work in Georgia while these laws remain; producers Nina Jacobson and Christine Vachon, show creator David Simon, and director Mark Duplass stated they would not bring productions to Georgia. Jason Bateman, executive producer and star of Ozark on Netflix, announced that if the law is enacted on January 1, he will refuse to shoot there or in any state with similar intentions.

Others, like Jordan Peele and JJ Abrams, plan to continue filming there, claiming that a boycott would unfairly impact the local employees who depend on the industry. They've pledged to donate their production fees to the local ACLU and Fair Fight Georgia. Similarly, Ron Howard and Brian Grazer are proceeding with scheduled filming next month, contributing to the ACLU and vowing to boycott if and when the law goes into effect. Jenny agrees that the women of Atlanta need and appreciate these donations, but says that alone isn't enough. "This is asymmetrical warfare and when you are fighting a war of attrition, you need to combine resources with others who are fighting and stay, not leave," she says.

If it drives away "Liberal HollyWeird," the conservatives will wear it as a badge of honor, and their base will cheer. They don't understand or care about the economic impact.

Public opinion is, unsurprisingly, divided. A Hollywood Reporter poll showed 34 percent think a boycott is appropriate, 36 percent think it's inappropriate—and 47 percent of respondents said they hadn't heard anything about a proposed boycott. Support is divided—back women's reproductive rights by removing funding; back Georgian women by keeping them employed and fighting from within the state? Response for and against Milano and those who signed her letter has been loud, as it has for those opposing the legislation itself, such as Busy Tonight host Busy Phillips and actor and producer Reese Witherspoon. Social media is full of promises to boycott their projects and accusations of supporting infanticide, to which actor Jameela Jamil responded perhaps most succinctly: "Anyone who has a problem with this can suck on my GIANT curry flavoured balls. #prochoice," she tweeted. Fear, anger, and the anonymity of the internet equal a hot, toxic roil of "where do we go now?"

Marvel Studios, Netflix (Stranger Things, Ozark), AMC (Walking Dead) face immediate risk; their current/ongoing production is now deeply enmeshed with Georgia Film. They're invested in the state's growth and infrastructure: the Atlanta metro area has expanded to include over 50 studio options, as well as a highly developed supply of local talent, both actors and crew. The MPAA says that TV and film production are responsible for over 92,100 local jobs and almost $4.6 billion in wages [both direct and indirect]. That's a lot of investment—but, then, a lot is needed to make Georgia the second most productive location in the world. Perhaps it's not surprising, then, that requests for comment on how each company plans to proceed went unanswered.

But it's individuals who will bear this more directly than corporations. John, a makeup artist who lives outside of Georgia and has worked on most of the recent Marvel productions, thinks the boycott is needed. "I think that any company or organization that is in a position to express their dissatisfaction about this latest politic business should do so and send a message. Not just the entertainment industry," he says. "Hopefully it won't come down to a boycott that would mean innocent bystanders losing their jobs." He doesn't know what the alternative to this would be though. "It's a tough spot. Too difficult to speculate," he says. People aren't talking about it though; everyone— including Marvel—is waiting to see what will happen. What can happen if everyone is waiting? He doesn't know.

It won't work here because Georgia will not and does not care if they lose money from the film industry or any other business or corporation based in Georgia.

In the meantime, lines continue to be drawn. Actor Leslie Jones went on Saturday Night Live Weekend Update in a Handmaid costume and announced that Alabama''s legislation, like Georgia's, compromised women's freedom and was "really a war on women." Actor-model Emily Ratajkowski posed with a figleaf to draw attention to her social media post that Alabama and other states were attacking women of lesser means by "preventing women of low economic opportunity [from exercising] the right to choose to not reproduce."

Sara, a buyer for film set decorators, says the potential economic effect will hit everyone. She estimates that she and her boss spent about a million dollars on their last production, 85 percent of which went into the local economy. "We are actually mandated by accounting to do as much GA spending as possible," she says. "They want to see that Georgia sales tax on the receipt because that's how they get their tax incentive return in the long run." Not only do they shop at local businesses, such as antique stores and estate sales, they also prioritize small, women-owned operations, such as upholsterers, seamstresses and custom framers. Sara, who's lived in Atlanta since 1996, came to the film industry when her previous career dried up. If this goes too, she'll be starting over yet again. The boycott could result in thousands leaving, hoping to find work elsewhere, which Sara thinks would actually further the current agenda. "If it drives away "Liberal HollyWeird," the conservatives will wear it as a badge of honor, and their base will cheer," she says. "They don't understand or care about the economic impact. They are focused on the political impact, approval from other conservatives and driving away film workers' progressive voters in one fell swoop."

Is it better to declare a moratorium on business, risking the collateral damage of local employees—including, as some have pointed out, their votes? Better to conduct business as usual and express dissent by funding the resistance? Better to stay out of politics altogether and let the public decide through viewership and box office? Many say this legislation and similar laws in Alabama, Arkansas, Kentucky, Missouri, Mississippi, Ohio and Utah will be overturned—but that doesn't mean they can be dismissed as irrelevant. On the contrary, it's widely thought that the states' efforts are intended to push toward the Supreme Court with the hoped-for outcome of overturning Roe v. Wade.

Molly, an Atlantan production designer, sees a much wider scope in Georgia's problems. "We almost turned the state purple in the local elections last year. And the women of Georgia are energized. They have been making longterm goals on how to affect the local elections, how to support the different women's health organizations in Georgia and how to make a difference," she says. "This isn't the fight just for the state of Georgia. This is a nationwide bipartisan fight as we will see as other states roll out their own versions of this bill." She knows that women are scared, particularly given Georgia's maternal mortality rate and scarcity of gynecologists; these aren't isolated either though. "We all need to be talking about women's rights and women's health in the United States and letting others know that this will not stand," she says, calling for a united front and message to leadership across the country.

Again, she says, money talks, enabling and strengthening opposition to Gov. Brian Kemp and others like him. "Sixty-seven percent of Georgians do not support the court overturning Roe v Wade," Molly says. Sara believes this is another monumental choice. "I want to stay and fight," she says. "Georgia is worth the battle."

Playboy delves into the origins of the organizing tactic and when it's actually worked