"I was in shock," said Paris Hilton of the moment she learned women don't have equal rights under the United States Constitution. "I was like, 'Are you serious?' And I talked to a lot of people about it, and they weren't aware either."

The starlet was speaking to Playboy at a recent party at Ian Schrager's new Times Square Edition hotel to benefit a new campaign created by the nonprofit organization Equal Means Equal, which is inaugurating a push to pass the Equal Rights Amendment and advance LGBTQ+ rights.
Notoriously, the amendment has not been ratified despite having been passed by Congress in 1972—nine years before Paris was even born. Its 24 words are so simple and fundamental, you, like Paris, might not believe they're not already law: Equality of rights under the law shall not be denied or abridged by the United States or by any state on account of sex. 
Women are not going to just sit back and look pretty. This has been a huge year for women, and we're not stopping.
"When I got the text from Lizzy, I actually had no idea that women didn't have equal rights," Hilton told the crowd, speaking of her friend the model Elizabeth Jagger, daughter of Mick and one of the organizers behind Equal Means Equal. To shouts of approval, she went on, "It's 2019 and it's crazy and it's criminal at this point that women don't have the rights that everyone else does."
Hilton and her friends aren't alone in being unaware of the situation. 
"Unfortunately, we found a few years ago that 96 percent of Americans strongly believed that there is already equal rights between the sexes under the law and the Constitution," Jagger told me as the party—attended by her mother, Jerry Hall, as well as model and SiriusXM DJ Theodora Richards (daughter of Keith), artist Swoon, singer Mashonda Tifrere, and Elizabeth's sister, the model Georgia May Jagger—wound down.

Revelers sipped drinks (donated, along with the venue, by Schrager) while young women circulated with tablets on which partygoers bid on works by artists including 1980s titans Jean-Michel Basquiat and Keith Haring, as well as current stars such as Tracey Emin and Hank Willis Thomas. Grammy-winning singer Lisa Fischer, who sang back-up for the Rolling Stones for 26 years, lent firepower, delivering rousing versions of Led Zeppelin's "Immigrant Song" and the Stones' "Gimme Shelter." Earlier that day, thousands across the U.S. had marched against the extreme anti-abortion laws that were recently passed in several states.
"So how are we going to convince 96 percent of people that women don't have equal rights?" continued Jagger, perhaps better known as the face of a Lancôme cosmetics line and star of advertising campaigns for Wrangler and the Gap than as a volunteer lobbyist. "That's the main hurdle, because most people, the second they hear they don't have that, they know they want that, and 80 percent of Americans definitely do, according to the National Statistics Board."
And how, exactly, did this glitzy coterie become so radicalized and active that they can spit statistics as well as any well-paid campaigner? Funnily enough, it comes down partly to four-time Playboy subject Natalie White. 
The states that haven't ratified the ERA even after the country has seen unisex bathrooms, gay marriage and women in the military may be the toughest nuts to crack.
"No, I don't have an after-party to go to," White told Playboy at the end of the festivities at the Edition. "You're my after-party." 
"I'm an artist," White said, seated in a booth in the then-empty party room. "I've never been politically involved." It was anger that motivated her shift after she learned, in 2015, that the Constitution did not grant women equal rights. White was later arrested after painting the words "ERA NOW" on the sidewalk outside the U.S. Capitol.
Exploiting her Centerfold-worthy figure, exposing her body while making public art for the cause, as well as winding up in the clink generated enough publicity that White got linked up with artist-filmmaker Kamala Lopez, writer and director of the searing 2016 documentary Equal Means Equal. A New York Times critic's pick, the film outlines many forms of discrimination against women. Lopez testified at White's trial, as did Jagger. "With no state having ratified the Equal Rights Amendment in over 40 years, we were really fighting an uphill battle," White said.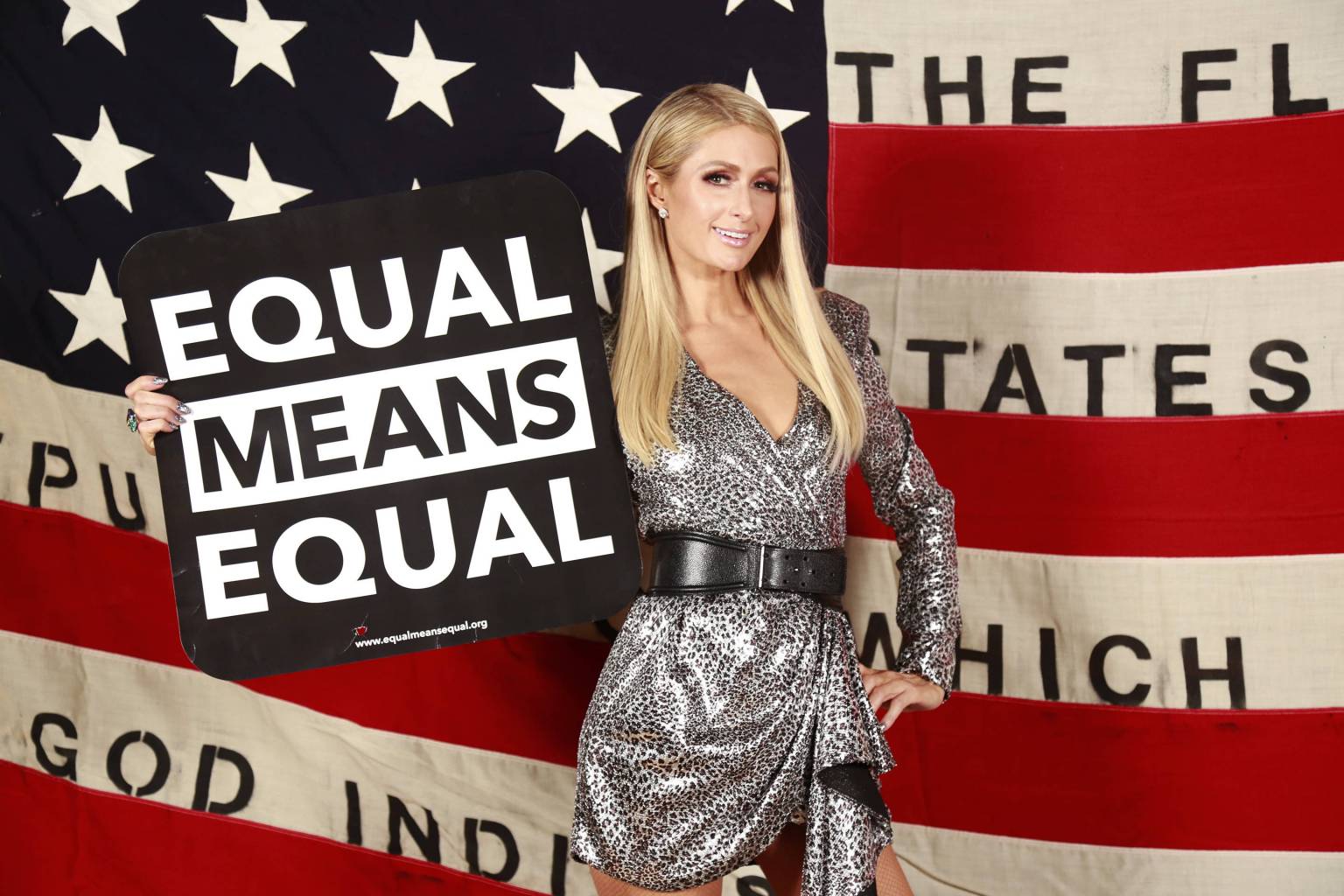 The ERA's history goes back much further than that. It all began in 1923, when suffragist Alice Paul delivered the ERA to Congress. Its modern history picks up in March 1972, when Richard Nixon was president, the U.S. was stepping up bombing raids in Vietnam and Neil Young's "Heart of Gold" was at the top of the charts. After the U.S. Senate and House of Representatives passed the proposed amendment, it went to the states, where, per the Constitution, it would go into effect upon approval by 38 states.
Within just a year, 22 states had ratified it despite anti-ERA groups working to gin up opposition, including among women, by claiming they would lose the right to be supported by their husbands and would be sent into combat. Defendants of states' rights saw a federal power grab, while fundamentalists opposed the amendment on religious grounds.


But the amendment steadily gained ground, and in 1977 Indiana became the 35th state to ratify it. As a deadline for passage approached, the National Organization of Women led a march on Washington of some 100,000 supporters, and women went on a hunger strike. The deadline came and went, but activists have since had it extended more than once.

It's 2019 and it's crazy and it's criminal at this point that women don't have the rights that everyone else does.

Progressives recently took up the charge anew; White and Jagger recruited Richards a few years ago in a scene that, but for the boldface names, could have been related by millions of other women.
"I have not been involved in political causes before this," Richards says by phone from her home in the U.K. "I got into it at the time of Trump's inauguration and the women's march, when I learned about the issue from Natalie and Lizzy. We were sitting on a hotel bed together in New York, and they just asked, 'Did you know that we don't have equal rights?' It was as powerful and simple as that."
Thanks to the new round of lobbying, Nevada ratified the amendment in March 2017, 45 years to the day after its passage in Congress. Eight months later, an earthquake hit with the birth of the #MeToo movement, and riding a wave of feminist activism, Illinois passed the ERA in 2018 by a margin of one vote, leaving it just one state away from ratification. Some say Republicans may have felt more comfortable voting for it after, according to sources speaking to the Daily Beast, Rupert Murdoch—Jerry Hall's husband—paid for newspaper ads supporting its passage. (The ads said they were paid for by Elizabeth Jagger and her mother.)

If you were watching Donald Trump's State of the Union address in February, you saw feminists in Congress, including New York's Alexandria Ocasio-Cortez, upping the visibility of the cause. Wearing white in a callback to the suffragettes' uniform, representatives and senators posed for news cameras, sporting "ERA YES" buttons.
But the states that haven't ratified the ERA even after the country has seen unisex bathrooms, gay marriage and women in the military may be the toughest nuts to crack, Jagger says. "Now we have the Confederate states, which is more challenging," she points out.
"As far as Playboy's readers, the more men get involved, the better," she says, "because so many of these lawmakers are men, and if they've been raised to think that sexism is acceptable, they're more likely to listen to a man."

All the same, after 2018, which saw the most female representatives ever sent to the House, supporters won't have to talk only to the men.


"Women are not going to just sit back and look pretty," Hilton told Playboy at the launch party. 
"This has been a huge year for women, and we're not stopping."


Earlier that night Lisa Fischer had sung, "It's just a kiss away." The movement's mantra now could well be "It's just a state away."


"Once an amendment passes 38 states, it immediately becomes an amendment to the Constitution—no individual needs to sign off on it," Jagger emphasizes.


"It's up to the people."

Related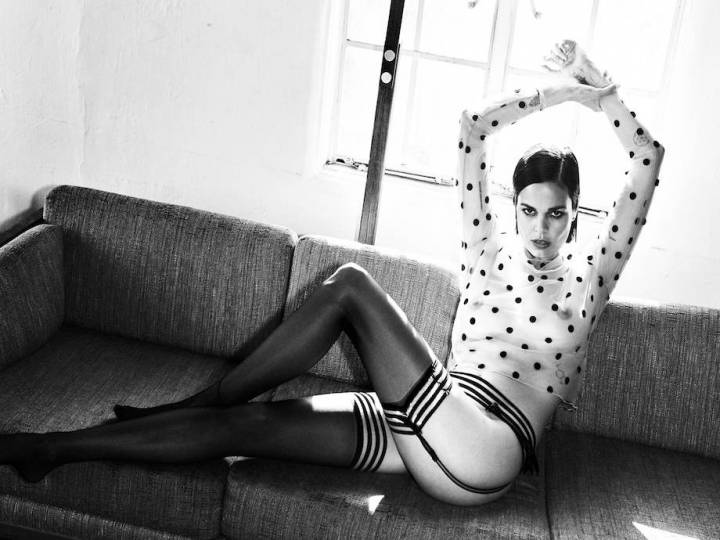 Free the Nipple creator Lina Esco sets her sights on the Equal Rights Amendment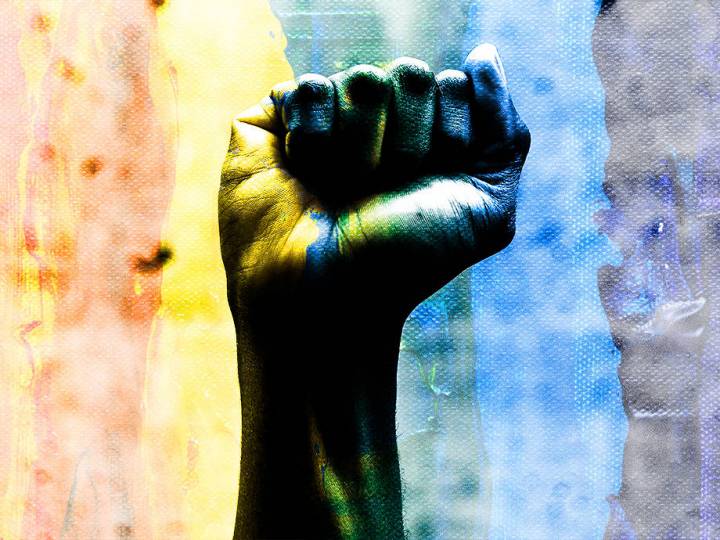 Playboy talks to Congress members on the history-making bill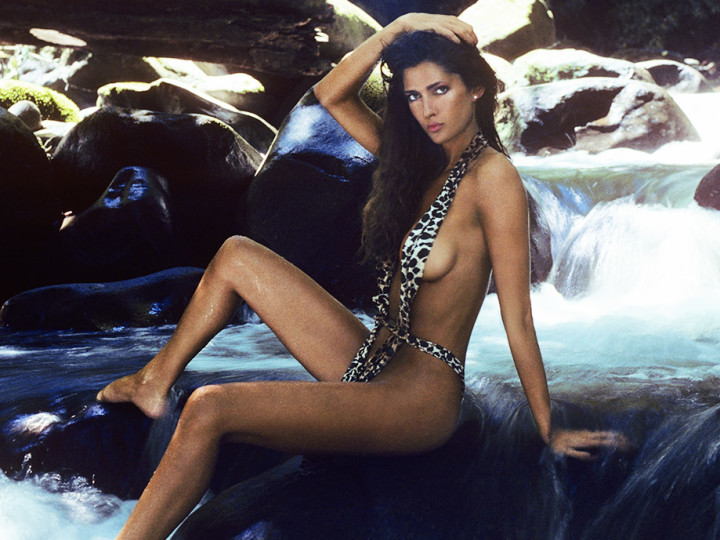 24 years after she posed nude in Playboy, Tula (aka Carolina Cossey) opens up about her experience