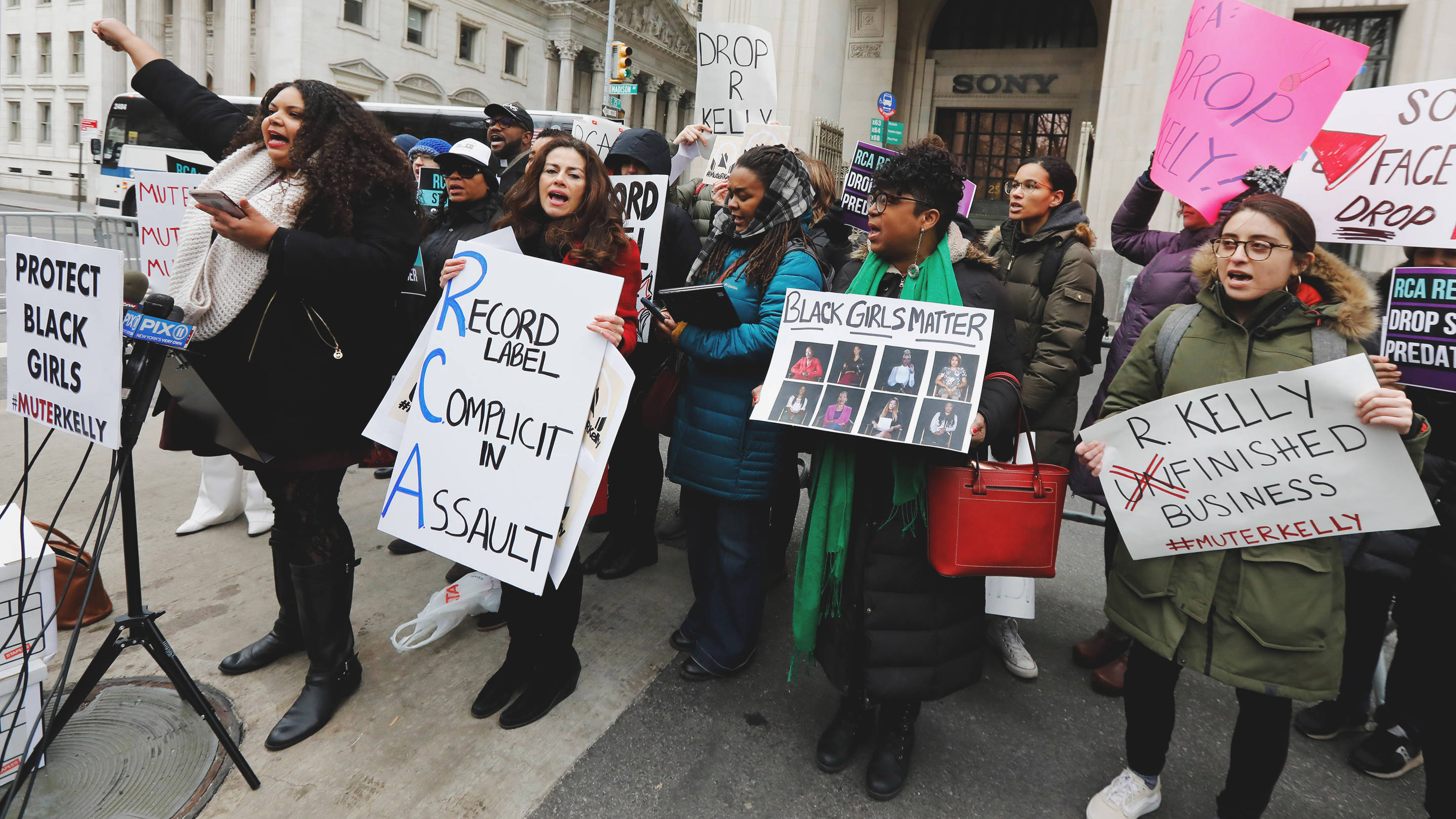 On R. Kelly and the Forgotten Survivors of #MeToo
Written by Gabrielle Alexa Noel

Published on

March 08, 2019
The downfall of R. Kelly happened piecemeal at first, then came down like a hammer this week after an interview he did with Gayle King hit the airwaves. Unapologetic and unhinged, he towered over a seated King in a photo that quickly went viral, cementing his place in the public eye as an abuser and a predator. This has sparked renewed conversation on the reckoning that is the #MeToo movement and what it is accomplishing.

Of course, #MeToo was never created for the Hollywood elites who have taken center stage in the dialogue. While #MeToo exists for all survivors, it specifically exists to center those who are most vulnerable and face greater barriers to healing. It's for the 60 percent of black girls who experience sexual violence before they turn 18. It's for low-wage workers who face sexual harassment but can't afford to leave their jobs. That's who Tarana Burke had in mind when she started the movement in 2006 so it's difficult to understand why the media has effectively ignored them.

Gabrielle Herman, a mental health counselor specializing in post-traumatic stress and psychological trauma, has another issue with #MeToo coverage. "Having such a strong media presence for this is triggering in regards to trauma," she says. "Everybody has trauma. But you have sexual assault survivors seeing #MeToo, some who didn't know their experience was sexual assault, and if they're not at a level of functioning where they can speak about it or it's not in their awareness, it can be detrimental without the proper coping skills. That becomes a new traumatic experience for them."

Herman raises a great point. In a survey conducted by Women's Health, 37 percent of women and 7 percent of men reported that they now consider a previous encounter to be sexual assault. And 83 percent of women said that reflecting on their past experiences with sexual violence caused feelings of depression, anxiety and regret. For #MeToo to do right by survivors, it has to consider our protection and healing, not just commodify our pain.

"It's not taking away from this movement to say that, especially in regards to social media, survivors need a way to opt out," Herman says. "It comes down to using trigger warnings and shifting how we phrase things on the news. We're constantly exposing people. It's secondhand exposure to trauma."

So a survivor being unable to address the abuse isn't an expression of accepting or condoning the abuser.

Herman also points to the positives of #MeToo, which can be understood when you look at Brene Brown's research into shame. In a 2006 study, Brown discovered that the most common factors that women experience with shame are psychological isolation, powerlessness, and feeling trapped. She found that speaking about shame, contextualizing shame, and bonding over common experiences, which the #MeToo movement encourages, can help women heal from shame.

It should come as no surprise that while 75 percent of sexual assaults went unreported from 2010-2016, that number has dropped to 60 percent thanks to #MeToo. Unfortunately, reporting doesn't necessarily mean justice. Up to half of all sexual assault victims experience secondary victimization by the police. Reports paint a cruel picture of the path to justice: Dispatchers who are insensitive to victims' needs, officers painfully interrogating victims to the point of re-traumatization and even covering up some reports, a backlog of untested rape kits, and even judges that hold survivors responsible for the violence they experience. Sexual misconduct is particularly prevalent in police work, with women of color, women in low-wealth communities, and underage girls most at risk.

And numerous studies indicate that black women are the least believed when they come forward as victims. R. Kelly is one clear example, both that the #MeToo movement has failed to center black women, but also that we struggle to see black women as victims. For twenty years, black women and girls tried to tell us about Kelly's pattern of ephebophilia—but he managed to evade sentencing and maintain a music career. Last year, he even put out a 19-minute song called "I Admit" where he reflects on the accusations against him.

Kelly's history of sexual abuse is familiar to the public now due to a recent Lifetime docuseries: Surviving R. Kelly. In its most telling moment, Chance the Rapper says, "Maybe I didn't care because I didn't value the accusers' stories—because they were black women."

Surviving R. Kelly positions black women, finally, at the center of #MeToo. It publicly acknowledges a very uncomfortable truth about our perceptions of black women. Research even shows that black girls are seen as less innocent and less in need of protection, which means more deserving of harm. Particularly when it comes to R. Kelly, we hear how his victims were seen as equal participants in those sexual encounters despite being underage.

A new docuseries on the singer makes his abuses undeniable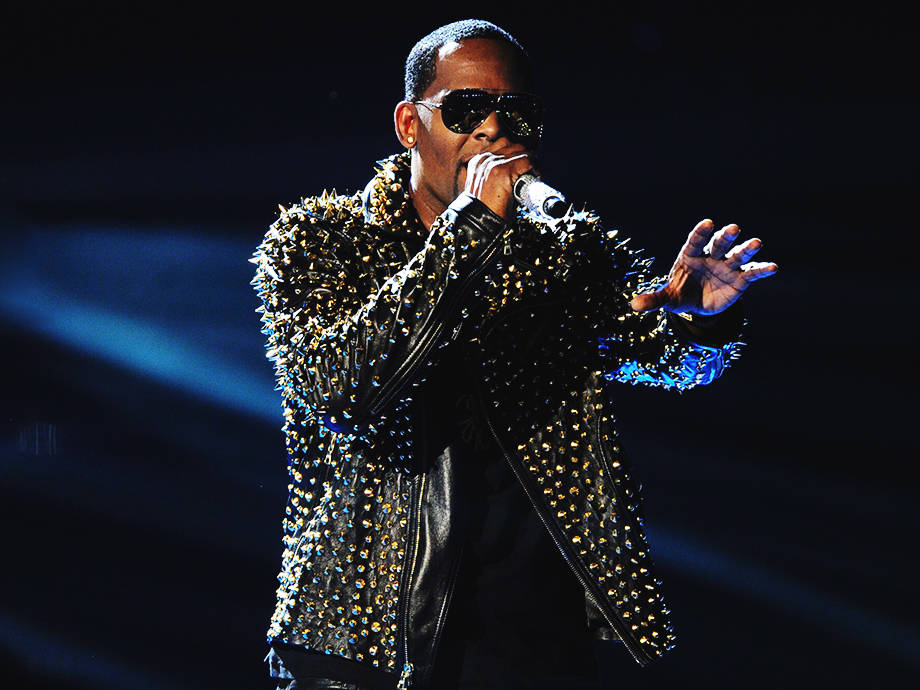 "People of color and women of color have always been sexually exotified, so any violence we experience is always met with questions about the role we played in allowing it to happen," Rosalyn Jimenez, a licensed mental health counselor, tells me. "The documentary highlighted the group effort involved in abuse—like friends and family knowing of it and passively or indifferently reacting to it."
When I reflect on my own experiences with sexual violence, I see how indifference contributed to a desire not to report. The perpetrator was a member of NYC fraternity life.
Much like R. Kelly, he was enabled by a social circle that was aware of his predatory behavior but remained silent. It was isolating to see him embraced by people who were aware of what he'd done to me. Nothing had changed in how my friends were engaging with him—but I had changed. I started to second guess myself. He hadn't held a hand over my mouth. He never came. Was it still sexual assault when it looked like that? I was no longer sure so I stopped talking about it.
"There's layers of self-guilt, anger towards self and the abuser, and shame. So a survivor being unable to address the abuse isn't an expression of accepting or condoning the abuser," Jimenez says. "[#MeToo calls] attention to the spectrum of abuse—from ogling or catcalling to rape and everything in between."
As a bisexual woman, I would also like #MeToo discourse to center the fact that we are more likely to experience sexual violence than other identities. Forty-six percent of bisexual women experience rape compared to 17 percent of heterosexual women and 13 percent of lesbians. I wonder how heterosexism participates in our erasure from #MeToo discourse. I also wonder how the hypersexualization of bisexual women collaborates with the
hypersexualization of black women
, making black bisexual women especially at risk. Moving forward means contemplating these intersections.
Moving forward also means contextualizing healing within a justice system that is widely ineffectual at holding sex offenders to account. In criminal cases, the state controls how evidence is presented and seeks to determine a defendant's guilt or innocence. Survivors find that civil suits can be a better option. Civil cases seek to prove someone's liability for injuries sustained during a crime. Money won from a civil suit can cover the costs of healing from sexual violence—like finding a qualified mental health professional.
"I believe people of color need therapists of color," Jimenez says. "The white pacifying and lack of experiential understanding of racism and all the ways it is intersectional impedes the therapeutic process. When you sit with another person of color, there's no need to explain systematic oppression."
Similarly, bisexual women—and bisexual women of color—need therapists who aren't impeded by heterosexism. That is why intersectionality is so indispensable to #MeToo, and in any conversation about healing. As we observe International Women's Day, and the progress and hurdles #MeToo has weathered in past year, we're reminded that intersectionality is the way forward for #MeToo as well as the re-centering of the marginalized black women and girls who ushered it into existence.