Our first group date has arrived, and it's very appropriate that beauty queen Hannah would be looking for her Mr. Right. That's what we're all here for, no? (Except all you douchebags who are here for the wrong reasons!) What better way to weed out the competition than to have a Mr. Right pageant? Of course, when you have a pageant looking for Mr. Right, you must have top-notch judges: in this case, 
America's Next Top Model
icon Miss J, and drag performers
Alaska Thunderf—
and Alyssa Edwards. I'm
living
for the judging panel.
What's a pageant without some swimsuit, a.k.a. Speedo, a.k.a. let-me-see-what-you're-packing action? I was hoping the guys would come out strutting their stuff like a Chippendale. We didn't get
that
kind of action, but I did appreciate Jonathan's butt slap, and John Paul Jones' weird hair flip and giving himself a wedgie. Jed came out wearing cowboy boots and strutted like he was smoother than Tennessee Whiskey. I mean, they do say, "Save a horse, ride a cowboy," for a reason. All were about to be shocked, however, as they watched Luke P. drop his robe and reveal what looked to be sent from the Greek god-bod heaven. Holy eight-pack!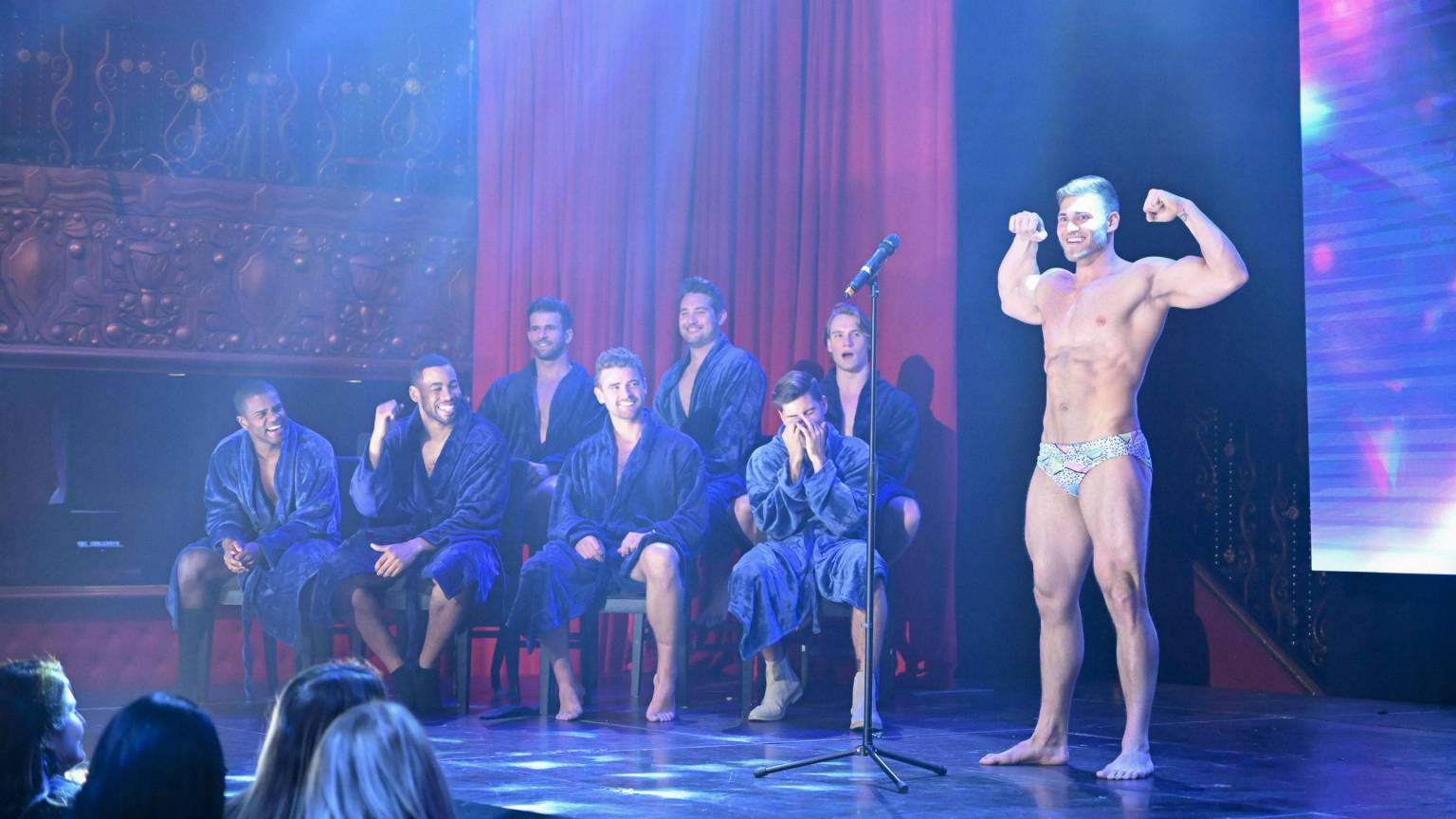 The talent portion was a … good effort. John Paul Jones rode a unicycle (barely), and some of the boys juggled and played the trumpet. Just when we all thought these guys have no hidden talents whatsoever, Jed whips out his guitar and sings his own song written just for Hannah. (I think this is a rite of passage for every
Bachelorette
contestant who has ever come from Nashville.) But wait, someone's about to drop the mic, and it's not Jed. Luke P. decides to do so—by dropping the L word.
Let's pause this recap and talk about this. When is the right time to say I love you? Granted, I'm sure you're probably thinking, You're the one to talk, Raven! But
Paradise
is a whole different situation. I spent more hours with Adam in
Paradise
than I did with Nick on
The Bachelor
. This guy, Luke P., has seen Hannah for
maybe
12 hours total at this point, of which perhaps one of those hours was spent talking to Hannah one-on-one. Let's play devil's advocate and say we are a believer at love at first sight. Is it still OK to tell someone you love them this soon? I'll let you decide.
Apparently, it was OK for Hannah because the winner of this pageant is Luke P. Was it because of the L-bomb, or was it his Greek-god body? Both of those things can really confuse a girl. Either way, I guess I
spoke too soon in my last article
when I said Luke P. was not Mr. Right because he earned that title in this competition.
When is the right time to say I love you? Granted, I'm sure you're probably thinking, You're the one to talk, Raven! But Paradise is a whole different situation.

During the night portion, Luke continues to say all the right things. But be careful, Luke P.—all the guys are coming for you now. Are the other guys starting to question his intentions because they are jealous, or because they are being protective of Hannah? Or are they just seeing the insincerity we're all seeing from Luke? I don't think the guys need to worry too much because, after all Luke did to win this competition, he didn't end up winning the group date rose—Jed did. Man, there's something about a cowboy.
The next day is the one-on-one date, and Tyler G. is the lucky guy. Nothing says
Bachelor
one-on-one date like being picked up by a helicopter. Tyler G. and Hannah fly over to a countryside field, where they go mudding. Hey, you can take Hannah out of the country, but you can't take the county out of Hannah.
After four-wheeling, Hannah opens up to Tyler about the struggle she had with being her
authentic self on Colton's season
, and gives her date a little advice to just be real and present at all times. At dinner, she shares with Tyler that she wants to be a mother and also be very career-driven. I love someone who knows they can have it all. And of course, Tyler gets the one-on-one rose.
"Let's get our love on track!" reads the date card for group date no. 2. Hannah meets Devin, Tyler C., Kevin, Peter, Garrett, Matteo, Daron, Joey, Dustin and Conner J. for roller derby. The Derby Dolls take charge of the date and tell the boys to "get ready to hit!" I bet the guys didn't think they were all about to fall this hard for Hannah. After a lot of wipeouts, and one injury from Dustin, the green team ends up taking the win. 
Time for the night portion. Just when you think the cocktail party is starting, there's a party crasher: Cam shows up uninvited with a bouquet of roses in hand. Did anyone let Cam know that his name was not on the date card? The boys are not having any of Cam's tricks, as Tyler C. follows Cam out to the parking lot to let him know the guys aren't happy about this stunt. He's followed by Garrett, who instead of talking to Hannah, takes this time to confront Cam as well. Looks like Cam just made a house full of enemies. But did the rest of the guys not realize that they are on a dating show? Maybe all of these guys arguing with each other should have paid more attention to Hannah because, in the end, none of it mattered, and Dustin got the rose.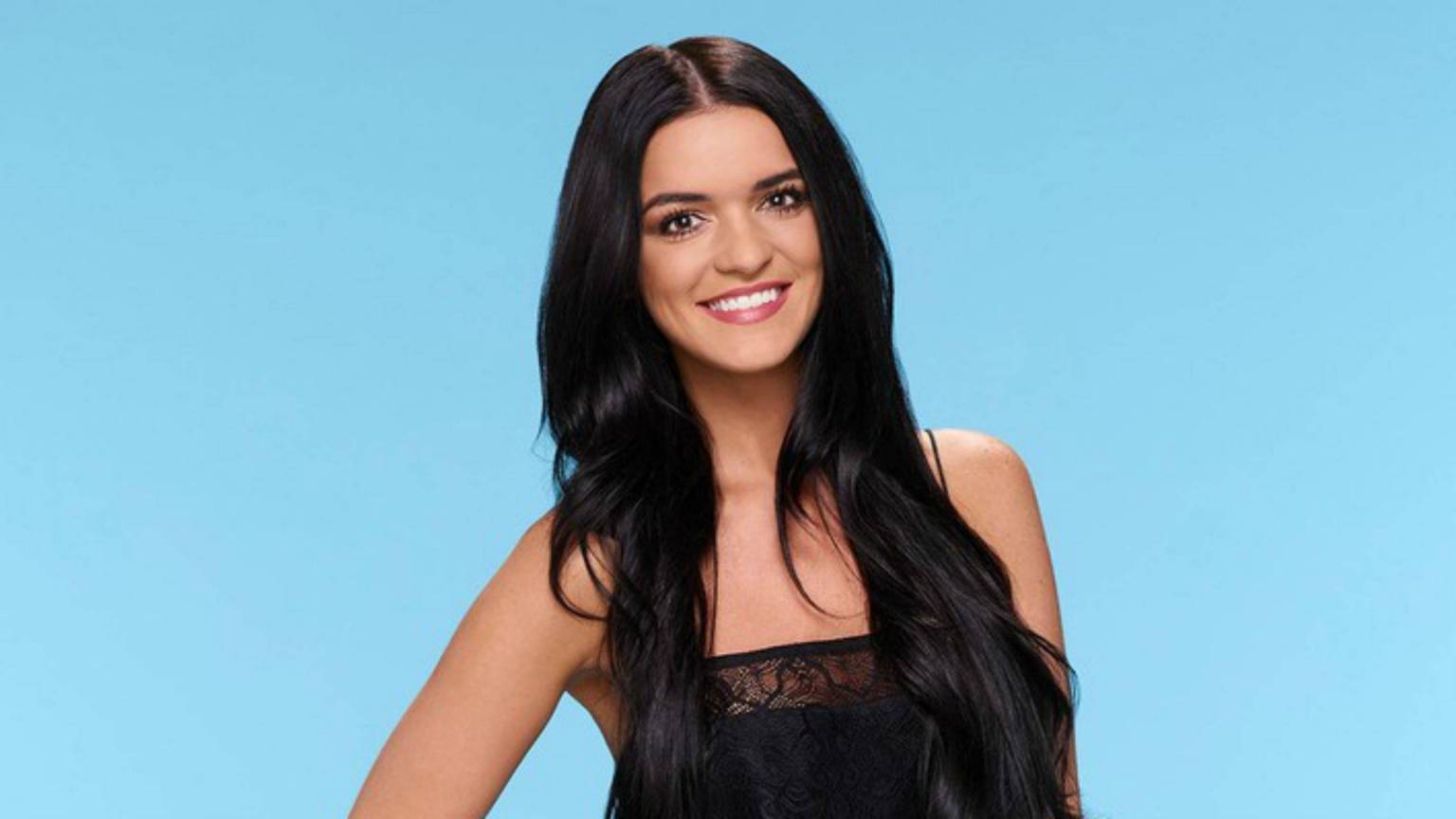 Before the cocktail party begins, Hannah gets very emotional with the guys. She's feeling grateful and overwhelmed, but I think Hannah is probably just tired. Dating a lot of men at once is hard work! As Hannah is making her rounds with the guys before deciding who to send back home in a limo, Cam interrupts Kevin and says he has a plan for all three of them. One word: weird.

This should have been a red flag for Kevin, but Cam tries to steal Hannah's attention with a plate full of chicken nuggets. Someone must have told him a way to a girl's heart is through her stomach. Who knew chicken nuggets could make anyone angry?! Once back inside, Kevin confronts Cam and throws his chicken nuggets at him. Drama! 

Meanwhile, in the next room, Luke has a massage table lubed up and ready, and proclaims to Hannah that he's really good with his hands. Which kind of made me barf in my mouth just a little bit, but Hannah didn't seem to mind. Soon the two were getting hot and heavy. Just when I thought it couldn't get any more cringey, Jed walks in right as Hannah is about to rub oil over Luke P.'s Greek-god body.

This kind of made me barf in my mouth just a little bit, but Hannah didn't seem to mind.

Poor Hannah was completely mortified and says, "F—. F— me." Trying to make things better, Hannah finds Jed to talk him through the hot-oil treatment she just had with Luke. Jed was cool, calm and collected and brushed the whole thing off. Let's see how Jed reacts once we get to the fantasy suites.

It wasn't long before Chris Harrison came to cue Hannah that it's time for the rose ceremony. Sadly, it's the end of the road for Connor J., Daron and Matthew. Remember, guys, everything happens for a reason … and that reason is Paradise.

Oh, but the night isn't over! Just in Luke P.'s true, over-the-top style, he sneaks into the interview room, where Hannah is giving us her play-by-play of the night. He again tells Hannah he's falling for her, and this time, Hannah does show us she has a little bit of skepticism. Yet she ignores her own intuition to have a steamy make-out session. I'm not saying Hannah is right, but I'm not saying she's wrong either. Hey, if Hannah wants to have some fun with Luke, so be it! Make out, roll around with him in a bed of hot oil. But Hannah, love—when that's over, remember where your head's at. Listen to your God-given woman intuition!
I know that's harder than it sounds.

Hannah, you're killing it. Until next week!

---
Raven Gates was the runner-up for Nick Viall's final rose on The Bachelor season 21. She started dating Adam Gottschalk on Bachelor in Paradise season 4, and the pair are still going strong.
Bachelor Nation's Raven Gates writes for Playboy about the Alabama beauty queen's premiere episode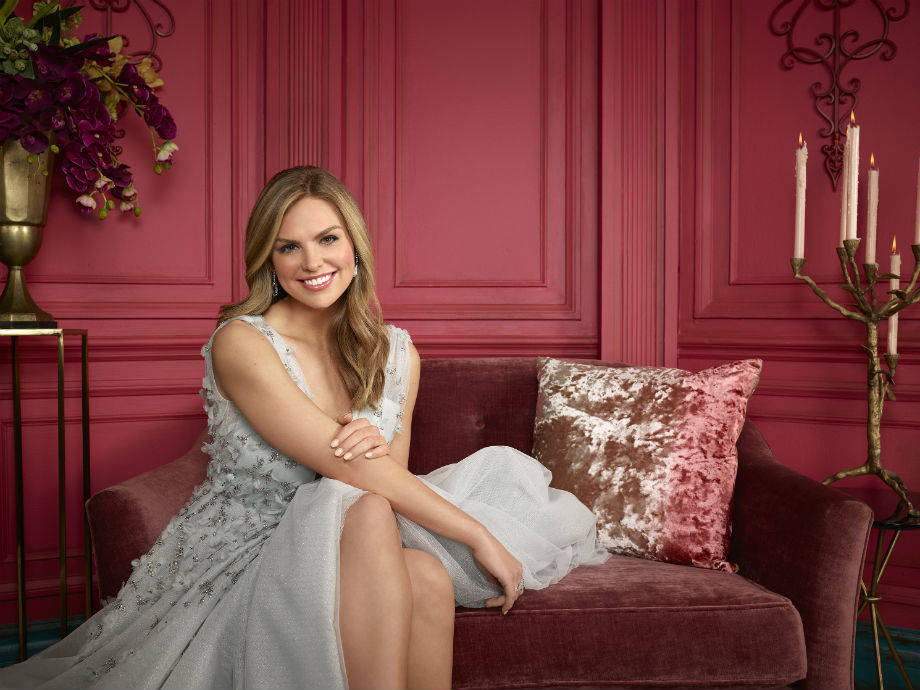 Playboy examines the polarizing final episode and how it measures up against other TV swan songs