If you're reading this article, congrats! We made it through another long season of The Bachelorette that, of course, ended in a … breakup? Yes, as of late, the show that was designed for a lead to find their "person" has resulted in finding out that their "person" belongs to someone else. I'm not a rocket scientist, but the common sense that I learned in second grade tells me that if you have a girlfriend, you maybe should not be on national TV claiming to look for love? I don't know—I mean, seems commonsensical to me.

Somehow Hannah is just as
single as when she started
, but now she has a lot more people watching her every move (as of this writing, she's at 1.9 million Instagram followers). Unfortunately for her, Hannah did not find the person to be the "Roll" to her "Tide," but America found
some interesting/great/disgusting guys
in the process.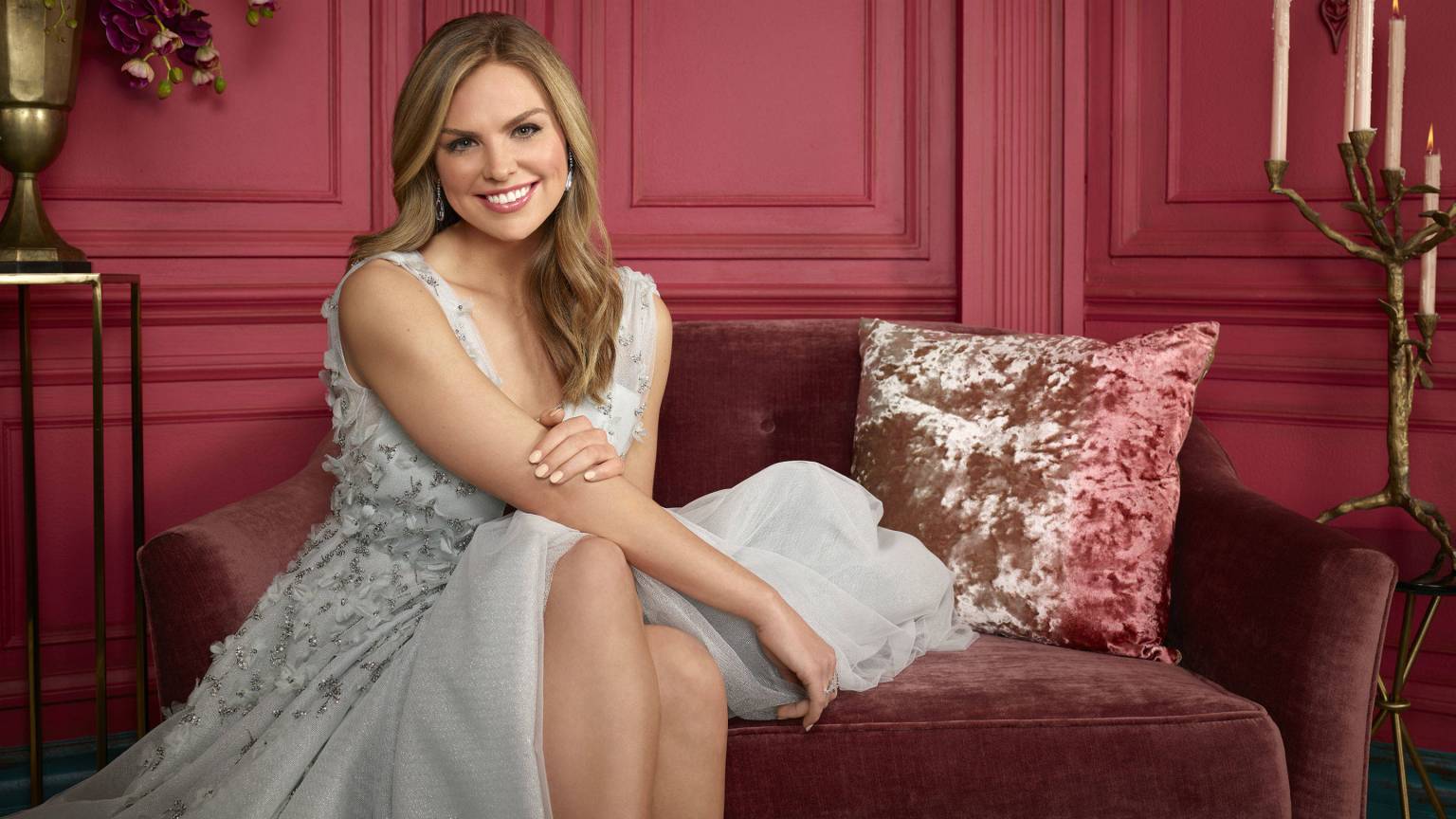 Pilot Pete

This guy seems pretty straightforward and almost like your "girl next door" but, like, a guy version. If his nickname doesn't give it away, Pete is a pilot for a major airline, and his job is to make sure you and your Louis Vuitton duffle get to your destination safely and on time, which he does successfully. What he also does successfully is go all. night. long. Pete managed to charm his way to one of the final three spots on the show, and had Costco amounts of sex (four times) with Hannah in the fantasy suite. My question: Was the area where pilots fly the plane called the cockpit before or after Pete became a pilot?

Pilot = steady job. Sex all night = major key for many women. Is there any problem here? Well, I don't know—let's ask his ex, who it's rumored that he broke up with just to go on the show. While Pete and his ex were choosing his-and-hers marble sinks, Pete reportedly decided to end it all to fight for the love of another copilot, not to mention access to paid Fit Tummy Tea IG ads.

Bachelor Nation's Chad Johnson revisits the show for Playboy to offer his take on Hannah and Luke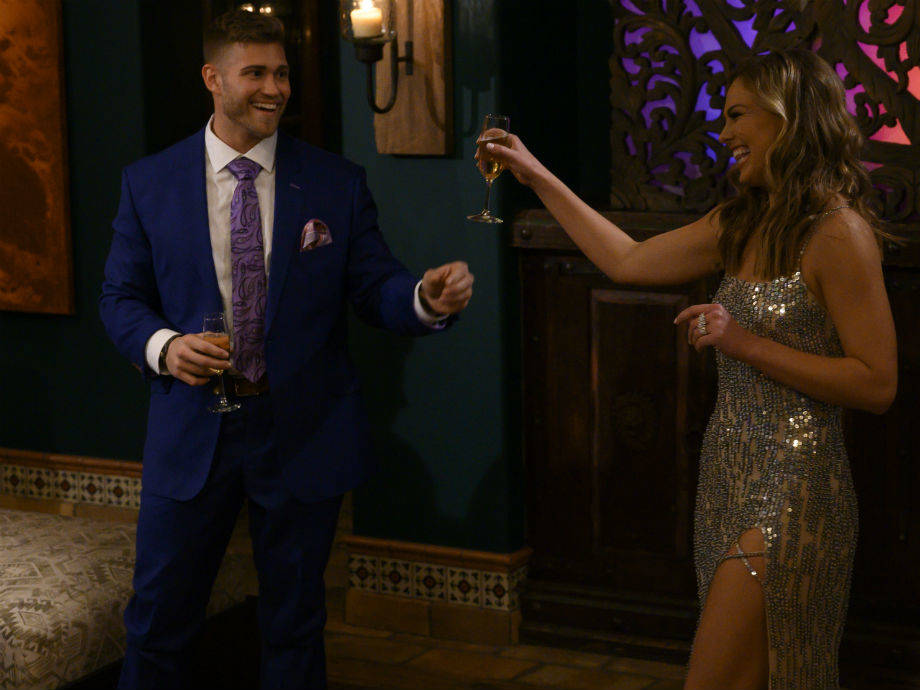 Tyler C.

I don't know this dude's last name, but I do know that the dude needs to get his head on straight. No, seriously: Tyler has his head leaning to his right every time you see him. It got to the point that I just rotated my TV on the wall every time he came on the screen. After my intense research, it has come to my attention that any woman with vision and a pulse (women without a pulse were not surveyed) was not nearly as bothered by the angle of his head.

Tyler was your All-American dude who may not be the brightest bulb on the Xmas tree, but he's definitely the only one you want to look at. He was the runner-up this season, and girls across America were probably like: "WTF Hannah?" but also "Thank you, Hannah!" Tyler C. became the first contestant to achieve 1 million IG followers while still on the show, and if your personal IG account isn't functioning properly today, it's because the servers are overloaded handling his DMs. Tyler knew all the right things to say, as long as they were properly written on a cue card behind Hannah's head where he could read them. The intimacy with Tyler was not a problem for Hannah, but she wanted something deeper. They chose to not have sex in the private fantasy suite, whereas most women in America would have sex with him in a clear Forever 21 fitting room.

If your personal Instagram account isn't functioning properly today, it's because the servers are overloaded handling Tyler C.'s DMs.

Jed Wyatt

His last name is the only one I remember because I had to know it in order to look up his IG account to see the hate he's been receiving. After looking, my conclusion: Everyone on social media is ruthless! Jed was dragged all season for his honesty, but in the end, that's what cost him. Jed was initially way too transparent about his intention to come on the show to bolster his sinking music career. Dude, you carried a guitar into the shower. Did you really think we didn't know your intentions?

Miraculously, Hannah didn't see that red flag and allowed Jed to advance all the way to visiting his family in hometowns, where his family made absolutely zero eye contact when it was time to talk about their future together. Well, all that makes sense now because … Jed had a girlfriend back at home when he left for filming! Do you know how embarrassing it probably is for Jed to come back from filming to tell his girlfriend that he has a fiancée? Awkward. Even though Hannah did indeed say yes to Jed's proposal, they have since broken up, and she's now presumably on the verge of heading to Bumble Boost like the rest of us.

Jed and his family have received threats (btw, this is not okay), but this all seems like he could have prevented it. The only thing that makes me more upset about how Jed treated Hannah is knowing that this experience is going to result in at least two more Jed Wyatt albums. Meh, I'll just listen to them on mute.

I invested 20 hours in a show that resulted in no ring, no engagement and not one person got punched. Bachelor in Paradise: You better make up for this.

---
Diggy Moreland vied for Rachel Lindsay's heart on The Bachelorette season 13. He also appeared on Bachelor in Paradise seasons 4 and 5.
The Stranger Things breakout goes deep on mental illness, addiction, death threats and being Hellboy