I hope you have your popcorn ready. Or maybe that should be chicken nuggets, which have gotten plenty of airtime on Hannah's season of The Bachelorette—more than most of the guys. 

Group Date
Oh, boy—the first group date delivered a surprise. Matteo, Jonathan, Jed, John Paul Jones, Kevin, Tyler C., Mike and Cam got a rude awakening when it came to having babies … literally. Jason Biggs and Jenny Mollen greeted the guys to start this date off. Beginning with a pop quiz about the female anatomy, the guys soon were experiencing all the pains of having a child: diaper-changing, pregnancy bellies, nipple-pinching and even contractions. Labor-pain simulators are something I believe every man should have to experience.

Switching roles, Hannah held the guys' hands as they tried to tolerate the contractions. Tyler C. was attempting to maintain his model pose, while John Paul Jones held nothing back as he yelled out in pain. I think we can all agree John Paul Jones is a national treasure.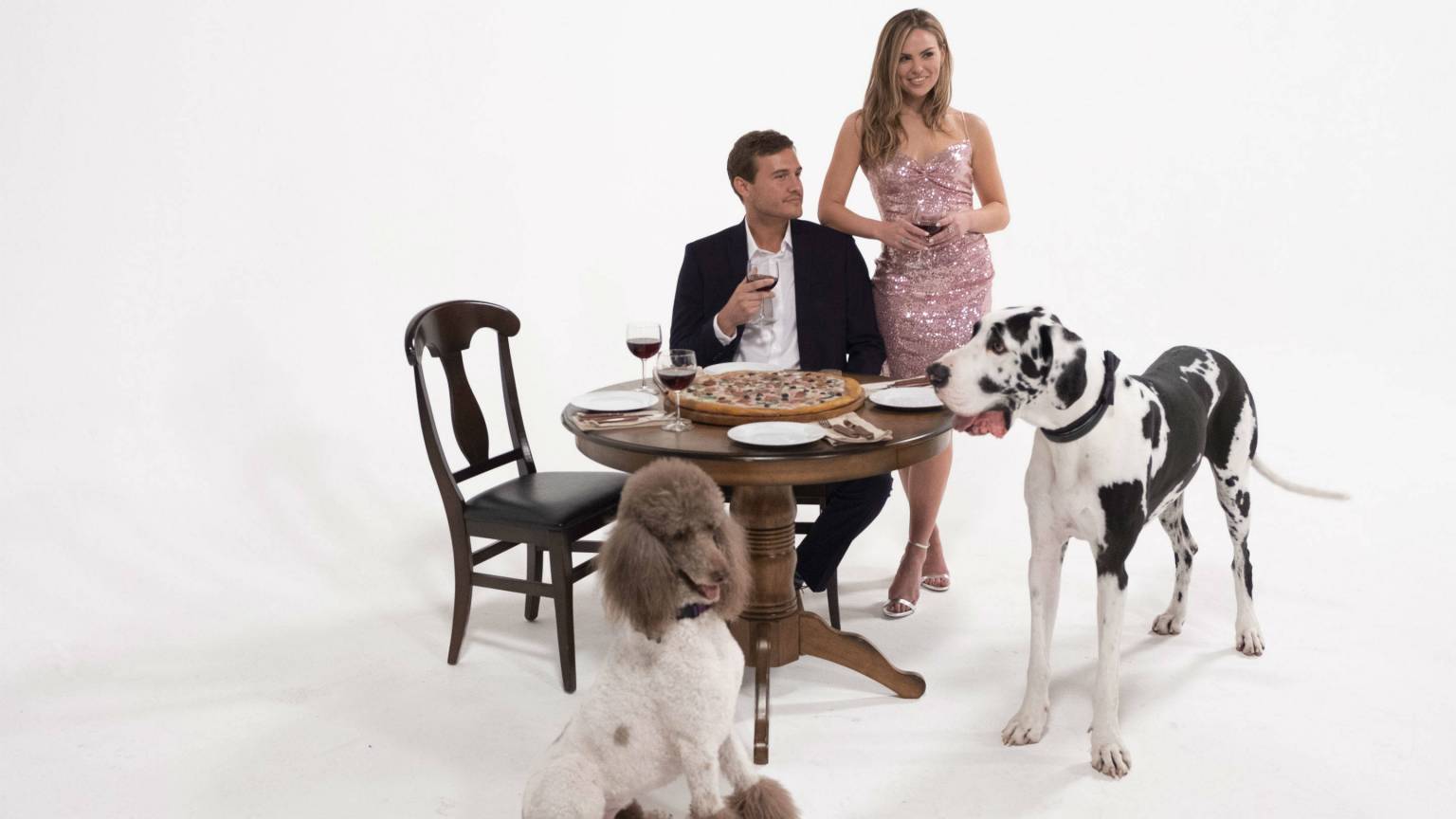 The night portion gets a little awkward. Could Cam have any worse timing? He busts in—not once, not twice, but three times—as Mike emotionally shared with Hannah, and the viewers, that he had lost a baby with his ex. At this point, all the guys are fed up with Cam, but Jonathan decided to take action. When Cam got his chance to occupy some of Hannah's time, Jonathan came to interrupt and led Cam straight to the door. I thought it was hilariously satisfying.

When the two finally sit together again, Cam and Jonathan gave us the most cringey scene yet … complete with a stare-down. Was everyone wincing at the TV screen like me? Awkward! But I couldn't look away. Unfazed, John Paul Jones was either trying to ignore the tension—or didn't notice because he was going in on some chicken nuggets, which he also offered to the two stare-down contenders. I've never seen so many fights that somehow involved chicken nuggets. At last, Mike received the group date rose. 

One-on-One
Just when Connor was supposed to have his one-on-one with Hannah, he got a note that Hannah wasn't well, and to meet her at her hotel. Hannah made a morning visit to the hospital, and I was concerned if Connor needed to be around Hannah if she's that sick! Especially after they shared a kiss. No worries—she wasn't contagious, and the two spent time together in Hannah's bed. It was refreshing to see a date that consisted of something you would see in real life. Our partners get sick, and sometimes all we can do is spend time with them. Connor took full advantage of that.

Peter lifts Hannah up and makes out with her on a wall. I think all of us women can agree—that is a fantasy we all share. Could Peter be any more perfect?

Doctor's orders called for their time together to be cut short—Hannah needed to rest and recuperate. Connor then left sticky notes all around Hannah's suite of all the things he likes about her. This was a smooth move, considering he wasn't leaving with a rose.
Hannah's love language must be words of affirmation because the sticky notes did the trick. Just when we thought Connor wasn't getting a rose, Hannah sent a driver for Connor and gave him the rose, and they danced to Lukas Graham, who performed "Love Someone." 
Group Date 2
The second group date featured a photo shoot with animals. Hunky guys, shirtless with cute critters? Sign me up! But just when you think we're about to see some topless dudes and some cute pups,
Demi appears
. We all know from night one that Demi's trying to weed out all the potential scumbags, and since she was successful in finding one bad apple last time, she's back for round two.
To set up this douchebag trap, cute actresses were hired to flirt with the guys as they prepared for their photo shoot. I was really crossing my fingers that someone would take the bait on this one. I guess the boys remembered they were still mic'd up, and cameras were all around them, because no one fell for it. I was kind of hoping Luke would fall for this trick, just so we can peg him as the "insincere guy," since we all are getting that gut feeling about him—even Hannah.
Everyone passed Demi's test, but not everyone was a good sport during the photo shoot. Luke was green with envy while Hannah posed with some of the other guys. He tried interrupting and outshining the guys by having Hannah stand on his back while he does push-ups. He might as well have screamed, "
I need attention
."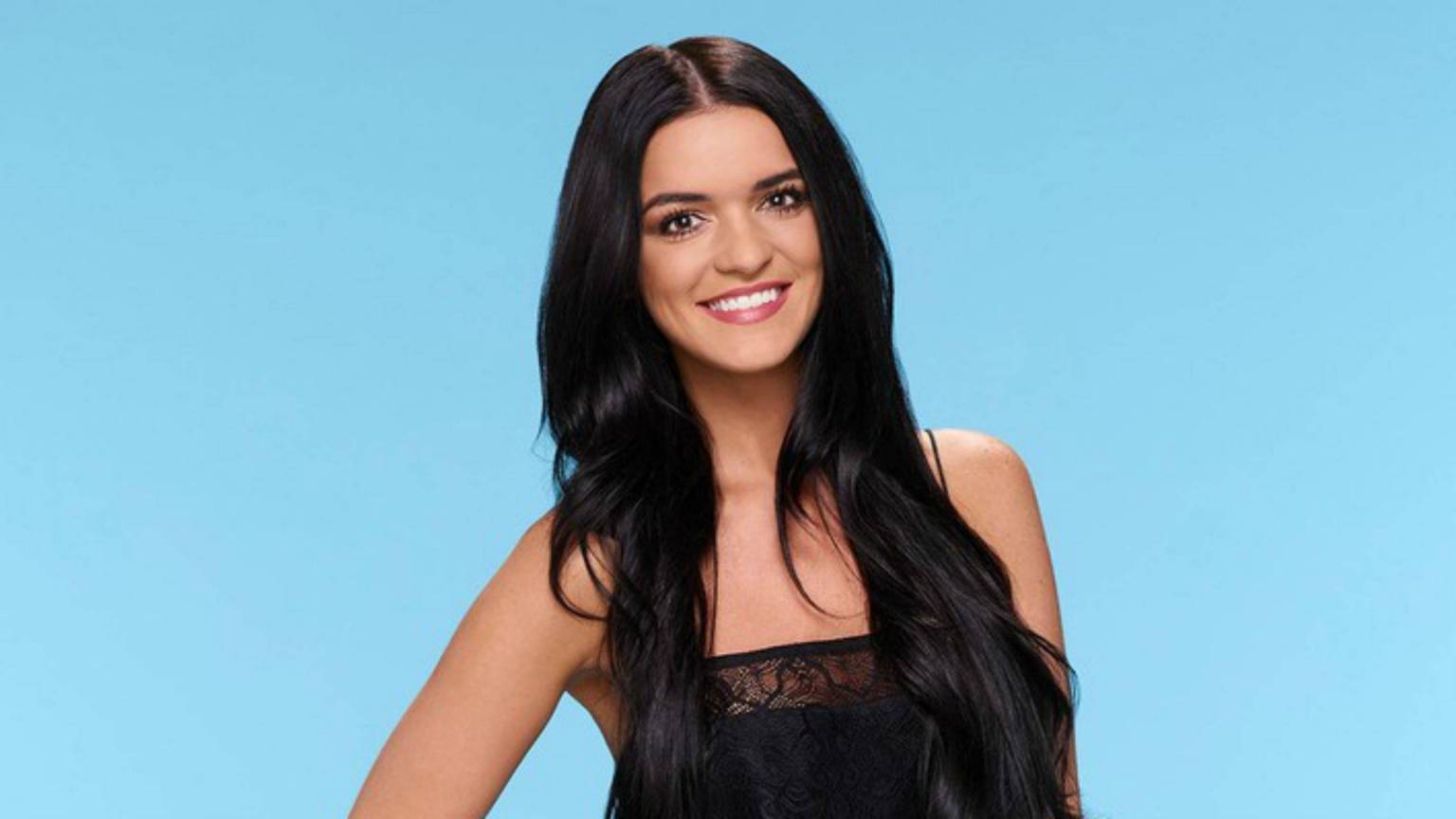 That night on the group date, Hannah told Luke exactly how he was making her feel: turned off. Thank goodness, Hannah. It's what we've all been screaming through the television for two weeks now. Even though Hannah is turned off by Luke, Peter is turning her on! At one point, Peter lifts Hannah up and makes out with her on a wall. I think all of us women can agree—that is a fantasy we all share. Could Peter be any more perfect? He obviously received the group date rose.

Cocktail Party? Nope, Tailgate Party
Nothing can be more Alabama Hannah than canceling the cocktail party and opting for a tailgate party. Before the drinking and cornhole-playing, Cam decided to tell the group that he wanted to pull Hannah first for a very important reason. He had something to get off his chest. Let me give you some advice, Cam. First, you should have never told the guys your plan. That's like showing all your cards against the people you're competing with in a game! Second, not a smart move to announce when you're going to steal Hannah. Just do it. Third, you can't expect these guys to make time for you to steal Hannah when you crashed their last group date and took their time away from Hannah.

I think we were all confused by Cam's "very important" story he had to tell. He almost got his leg amputated … and then his grandma almost died … and then he had a 10-month-old puppy he had to give up … and I have so many questions. Why was his leg almost amputated? Why isn't his leg amputated? Where is the puppy? How is his grandma?

I love how Hannah is very brazen. After talking with Mike, Hannah cuts right to the chase and tells Cam she doesn't give out "pity roses." Now, Cam—whether your story is true or not is irrelevant. Timing is everything. This episode, your timing has been horrible.

Rose Ceremony
The rose ceremony begins, and Peter, Mike and Connor S. all have roses. For some odd reason, Tyler G. left in the middle of the episode, and no one really knows the reasoning. That leaves an extra rose, but three still must go. Jonathan, Joey and Cam didn't receive roses. I'm sure this isn't the last time we will see Cam. Paradise is waiting for somewhat of a villain, but Cam, if you're reading this: Make Paradise your redemption story. I believe in you. Until next time!

---
Raven Gates was the runner-up for Nick Viall's final rose on The Bachelor season 21. She started dating Adam Gottschalk on Bachelor in Paradise season 4, and the pair are still going strong.
Bachelor Nation's Raven Gates writes for Playboy about Hannah and that dubious declaration of love