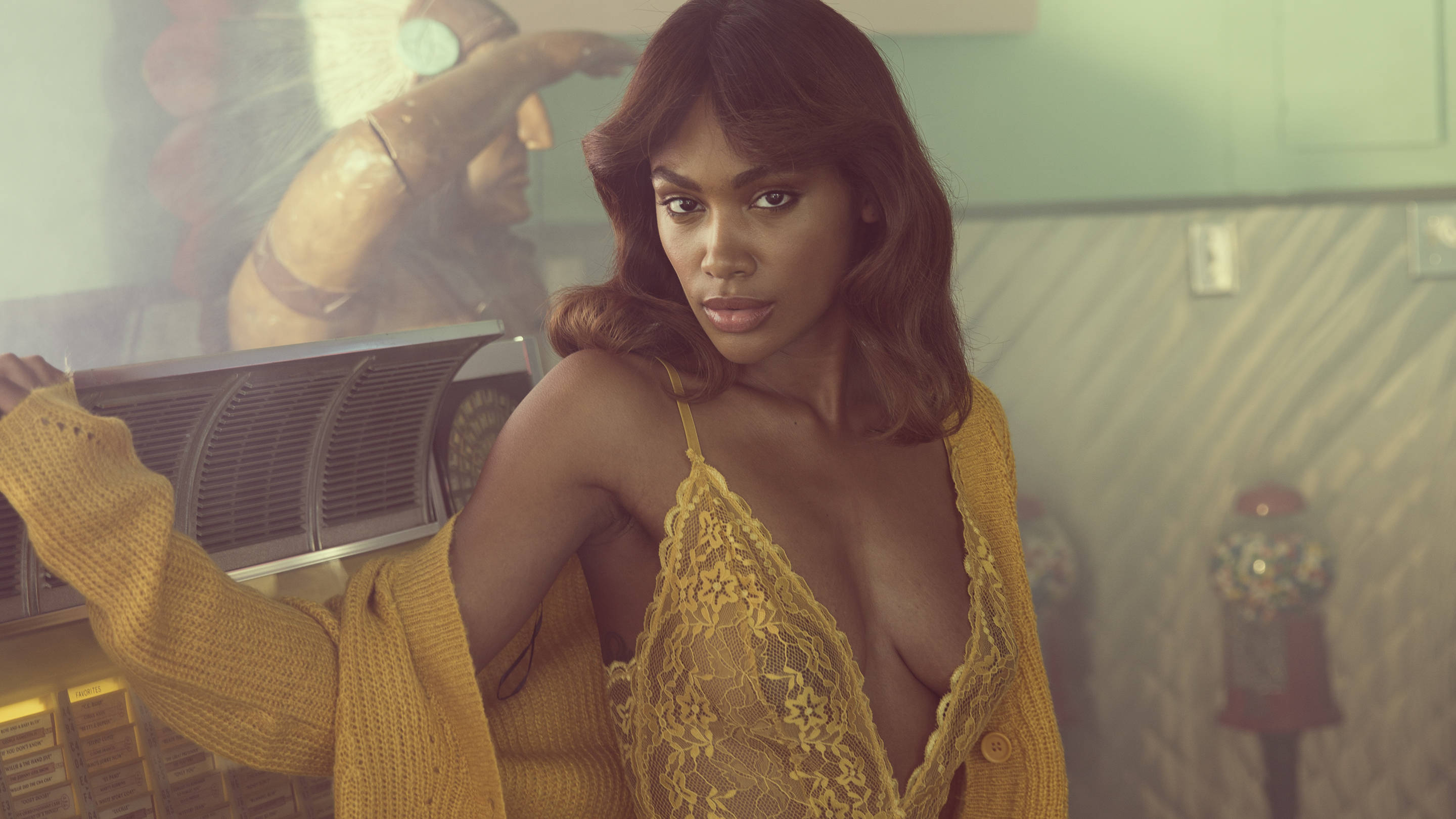 One Trailblazer's Plan To Change The World: 2019 Playmate of the Year Jordan Emanuel
Written by Ronke Idowu Reeves

Published on

July 11, 2019
Jordan Emanuel is not just Playboy's 2019 Playmate of the Year, she completely personifies the term Renaissance woman. A University of Miami graduate who boasted a triple major in broadcast journalism, music business and  art history, it's clear Emanuel approaches her professional life with equal moxie. The Maryland native and model quickly ascended from Playboy Bunny (at the Playboy Club New York) to Playmate to Playmate of the Year, and made history by becoming the first American woman in the Playboy Brand to do so.

At the tender age of 25, the Miss Black America pageant contestant co-founded the non-profit Women With Voices, an organization that supports and empowers women in their communities. Emanuel has emerged as one of Playboy's most accomplished brand ambassadors —making appearances at the 2019 White House Correspondents Dinner, hosting our Tao Beach Pool Party in Las Vegas and attending both our Los Angeles Playhouse and New York Playhouse pop up bicoastal events. When we caught up with Jordan, we discussed the feedback she's received during her 2019 Playmate of the Year tenure, future goals for her non-profit Women With Voices plus female empowerment.

One of the things I loved about your Playmate of the Year speech was the unexpected female bonding that resulted from a romance gone wrong. After discovering the man you were dating had a girlfriend, you ended the relationship with him but found friendship with her. This woman, your friend Kristina, was also the person who led you to Playboy.  Are you ladies the exception or the norm when it comes to overcoming adversity in female relationships?

Unfortunately, I think we are the exception. In our scenario we both knew the guy wasn't shit. But more often than not many women still want to be with their cheating partner. So it's easier to bash the person he cheated with rather than the actual cheater. Because women go through so much in these situations, my advice would be to take a step back, think about that person's journey and give them some respect before you judge them. I made sure Kristina
read my speech
beforehand to make sure it was okay that I shared it— especially since it's her story too. She really liked it and was glad that it was being told because it was an organic girl power moment. We felt that other women could benefit from our story if they experienced something similar. But even if they didn't it was still a pure teaching and learning moment. 

How did audiences respond to your first person Playmate of the Year article? You discussed many issues including how beauty is defined, being a double minority and how women are judged.
My best and favorite experience that I encountered after that
story was published
was someone wrote beneath one of my photos on social media. It was a lady who said I didn't need to use my body for attention and how nudity was not empowering. So I challenged her to read my article and when she did she messaged me directly to tell me how amazing she thought it was. She said she even printed it out and put it on her refrigerator. I love moments like those because I always come from a place of love and education. So when I'm faced with ignorance and judgment, I genuinely enjoy the challenge of exploring that point of view and helping to evolve opinions—because you learn from all perspectives.
Has being PMOY given you more a favorable status when it comes to dating? Also, are you dating anyone?
It's not something I Introduce myself as, like "Hi!  I'm Jordan. I'm
Playmate of the Year
! " (laughs)  So unless they're already know it actually doesn't come up. But, I'm single and not really dating. It's not because I'm not open to it, it's just no one has peaked my interest.  
What traits do you look for in a significant other?
I really
want a partner
who is my best friend. I also need someone who has a sense of humor, who's considerate and thoughtful, someone who takes accountability and a person with ambition. I feel like I'm not asking for much, but so far it's been pretty tough to find!
During your time so far as PMOY, do you think you've enlightened people about viewing women in a multidimensional way? Your accomplishments both in college and within your professional career provide a radiant example of what women can do.
I feel that way one hundred percent and that's what makes me the proudest. People see me, listen to me speak and hear what I do with my non-profit, 
Women With Voices
 and are stunned to learn of my relationship with 
Playboy
. I love asking why they are surprised and it's hard for them to explain. They don't correlate smart women with sexy women. I like tearing down that stereotype and proving women are accomplished people both in and out of their clothes (laughs.) 
Tell us what's new with Women With Voices. How do you contribute to your non-profit and what new initiatives are you promoting?

We have a lot of exciting things coming up. As the co-founder
Women With Voices
, I do a lot of programming and connecting with brands that would make great partnerships. Currently, I'm working on two new initiatives which are mental health awareness plus sexual education and liberation. We held an award ceremony earlier this year which was great— for the first time we honored men who empower women. We also recognized the many wonderful women who are changing their communities for the better. 
Women With Voices
recently acquired an office space— it's one block away from the Barclays Center in Brooklyn, New York and it's currently under construction. Our grand opening is scheduled for later this summer.   
Mental Health Awareness is recognized annually during the month of May, but it's a serious issue that should be acknowledged year-round. Why is it so important to you and what can be done to raise awareness to help those struggling with these issues?
I come from a culture where growing up mental wellness was not discussed. I remember when I told my mother I wanted to see a therapist she thought it was because it was something I had seen on TV. So for me, it's important to be apart of helping others understand that your
mental health
needs to be nourished and tended to. It's the same as how our teeth are checked at the dentist, or our bodies are examined at the doctor's office. I wrote a poem about mental health for the Miss Black America Pageant and I've also been implementing new programs at
Women With Voices
to create awareness and to provide helpful coping mechanisms for those who struggle. We recently hosted a meditation workshop at MNDFL Meditation in New York. I think the best way to raise awareness is by always including
mental health
in our conversations and by talking to one another about what we are really going through— beyond how we appear in public or on Instagram. 
As a triple major college graduate, how does school compare to your current professional life? You're juggling philanthropy, modeling and pageant work. Is academia more complicated than the work environment?
I honestly didn't want to go to college, my dad made me attend. But ironically I'd like to go back and eventually continue my education. In terms of my current work, school prepared me to look at the business aspect of things, which is a factor sometimes overlooked in the entertainment industry. I don't think school can fully prepare you for the real world, because there are life lessons day to day that only being in it can teach you. It's life experience. Life is hard— there will always be obstacles but how you deal with them makes all the difference. But school definitely provided the work ethic and patience for me to take those obstacles on.


Your triple major consisted of broadcast journalism, music business and art history, how would you eventually like to apply those majors to your career goals?
I studied broadcast journalism so television is still very much of a goal for me. I'd love to have a talk show. As for music, I studied music business and entertainment industries, so I would love to do A&R. I'd like to start DJing too so I'm taking lessons because it's very important to me to actually have the experience of DJing live. I would also like to combine my broadcast experience with my art history background to direct commercials and music videos. Most people overlook how architecture and interior design are forms of art, both of those areas interest me too.

Finally, in this post #MeToo era do you think women are actually be heard and liberated? Are we making progress one woman at a time, or do we still have a long way to go?
Changing the world one woman at a time is actually the name of our
Women With Voices
annual gala and we absolutely are doing that work. But it's going to take quite a while longer to be in a space where we are considered equals, and our bodies aren't governed by state law. I think we also need to call upon our men to help keep up the momentum of supporting us. As women we face many obstacles, I still cannot fathom the fact that our bodies are still being governed and we are not getting equal pay at work—those two things still blow my mind. But while I can list a bunch of barriers women still face, I could equally list twice as many things that are great about being a woman in America today as well. I prefer to keep my gaze and path on the positives in life.  
Experience More Jordan + Celebrities on Playboy Plus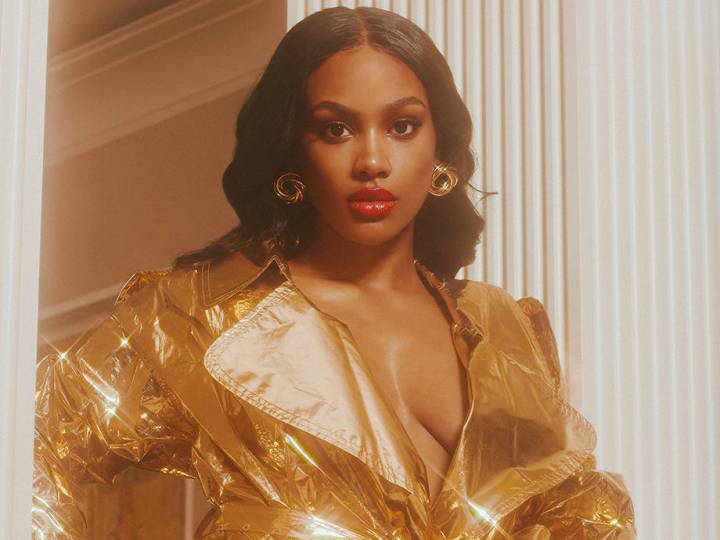 They're all here— our first iconic pictorial featuring Marilyn Monroe, celebs Kim Kardashian and LA Lakers Boss Jeanie Buss, plus gorgeous Playmates Pamela Anderson and Jenny McCarthy and many more only on Playboy Plus.
Shop Now
Get Every Issue Of Playboy Ever Published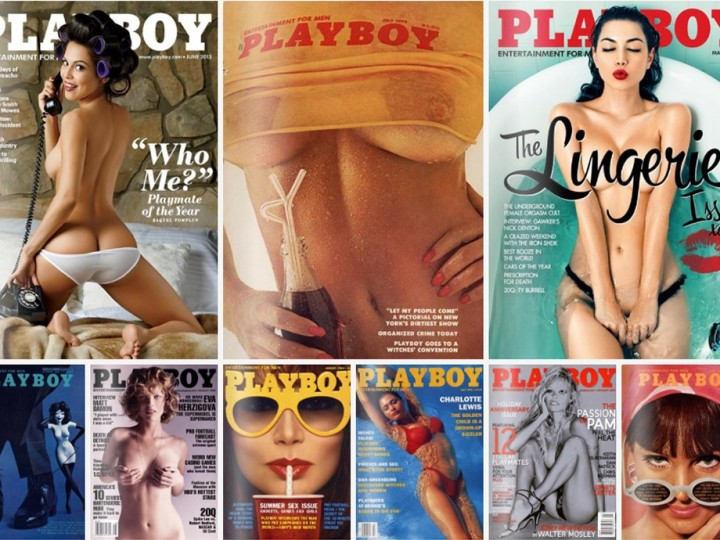 Explore more than 130,000 pages of Playboy history with the swipe of a finger
Shop Now